Meeting with Indigenous Peoples
2009 : Circle of All Nations Spiritual Gathering under the leadership of William Commanda, Algonquin Elder and spiritual leader to Aboriginal people, in the Kitigan Zibi Anishinabeg First Nation Reserve near Maniwaki, Quebec – Canada
Since 2020 : regular listener of webinars focused on the history, culture, art, traditions, education, health, well-being of First Nations, Métis, Inuit peoples of the North American Continent, organized by
May 2020 : University of Alberta – Canada
Field of study : MOOC (massive open online course) – INDIGENOUS CANADA 

Indigenous Canada is a 12-lesson Massive Open Online Course (MOOC) that explores Indigenous histories and contemporary issues in Canada. From an Indigenous perspective, this course explores key issues facing Indigenous peoples today from a historical and critical perspective highlighting
national and local Indigenous-settler relations. Topics for the 12 lessons include the fur trade and other exchange relationships, land claims and environmental impacts, legal systems and rights, political conflicts and alliances, Indigenous political activism, and contemporary Indigenous life, art
and its expressions.
August 2020 : University of Toronto –  Canada
Field of study  MOOC (massive open online course) : ABORIGINAL WORLDVIEWS AND EDUCATION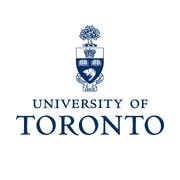 This course explores indigenous ways of knowing and how they can benefit all students.
Topics include historical, social, and political issues in Aboriginal education; terminology; cultural, spiritual and philosophical themes in Aboriginal worldviews; and how Aboriginal worldviews can inform professional programs and practices, including but not limited to the field of education.
Volunteer Work
Activities Among North America's First Nations
I have had the privilege of meeting and forging ties with First Nations Peoples in the United States in the course of my volunteer work among Native communities. I would like to express my profound thanks to all who helped me carry out these projects of great personal significance.
I had two stays in US Native communities
South Dakota (2013):

I conducted individual classes in Shiatsu and Manual Body Wellbeing Techniques at homes, in a healthcare centre, in businesses and in a college.
I led introductory Relaxation Shiatsu workshops at a community centre.

I conducted individual Shiatsu and Manual Body Wellbeing Techniques at homes in New Mexico (2017).
Participated in organizing Festival America in Vincennes, France
Volunteer organizer of Festival America's Literary Festival in 2016 and 2018.
Long-term focus on North American history and culture.
Many meetings with Native artists, writers and journalists.